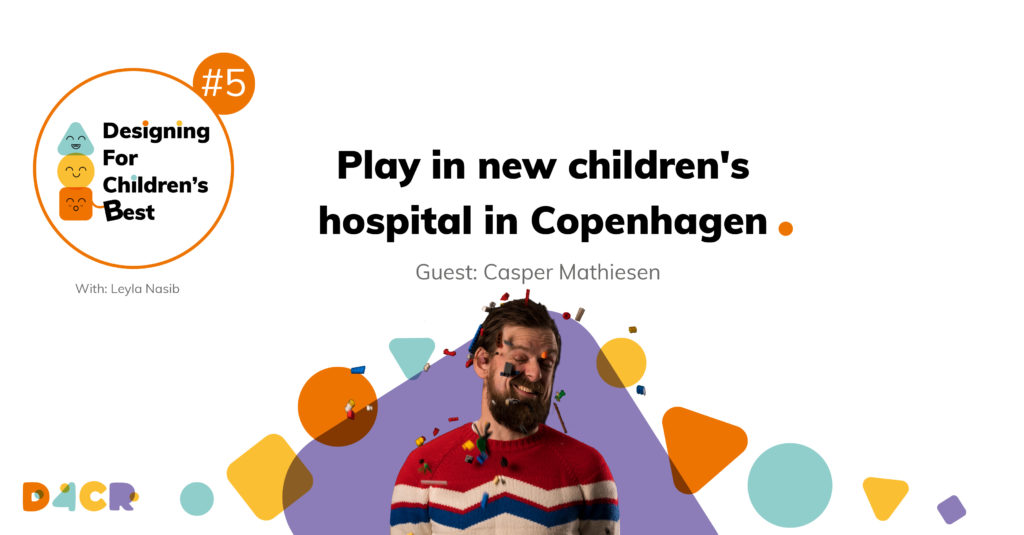 👉 Listen on Spotify – https://open.spotify.com/episode/0g6HKbZUh21ImDMOK0LGUE?si=GZGvYWOdTBqIjEn4TlTMlg&nd=1
Or find it on any other podcast platform of your choice.
This episode is about systemic integration of play and playfulness into Denmark's New Children's Hospital – Mary Elizabeth's Hospital in Copenhagen. One of the D4CR co-founders, Caser Mathiesen is the lead play designer of the hospital's internal design team. Casper describes the systemic approach to play and concrete examples of how this approach manifests in enhancing the overall experience for children, their whole families and the hospital staff.
*** Links to the guest***
Casper's linkedin: https://www.linkedin.com/in/cmathiesen/
*** Links & references mentioned in this episode***
Video about the vision of the Mary Elizabteh's Hospital : https://youtu.be/qqtoK1vQoWQ
https://www.rigshospitalet.dk/maryelizabethshospital/english